About Haus Printing
Founded in 1964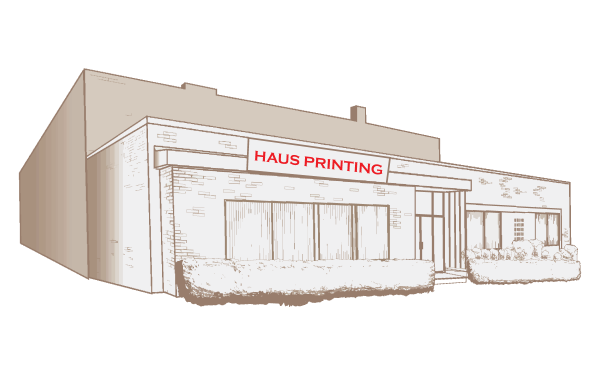 More than five decades ago, Francis Leo Haus Sr. (better known as "Mannie") founded a small reprographics firm in Pittsburgh, Pennsylvania, neighboring Three Rivers Stadium. "Mannie" — with the support of his son Fran Jr., and a handful of esteemed colleagues — set out to provide the area's best reprographic solutions and services.
While "Mannie" catered to the needs of architects, engineers, and construction (AEC) professionals, Fran Jr. drew upon his expertise in the printing and customization of business forms. The dual capabilities and shared ambition sparked a loyal customer following throughout Western Pennsylvania.
It is with great satisfaction that we at Haus Printing, a third-generation company, has agreed to transition the 55-year-old business to a team led by an ownership group consisting of senior management and Board members of Dawar Technologies. Like Haus Printing, Dawar Technologies makes its home on Pittsburgh's North Shore and is a company whose origins are in the printing industry and has been part of the Western Pennsylvania business community for 136 years. Our team is excited to join with the talented and dedicated employees of Haus Printing to continue providing the superior service and highest quality products which have been demanded by our customers since 1964.
We invite you to take a closer look at Haus Printing. If you are an existing customer, perhaps there are more and better ways we can help your business thrive. If you are new to Haus Printing, we'd be honored to learn more about your needs. No matter what the tools you use — digital output, commercial printing, electronic documents, file management, planroom services — Haus Printing has you covered.
Let us bring our experience and professional touch to your next project.
Our Team
Clem Sutton
General Manager
Tony Sebastian
Production Manager
George Cox
Distribution & Production
Our Officers
Onnie Dombrowski
President
Karl Gerthoffer
Chief Financial Officer